Have you been searching for the perfect travel domain for your travel business?
I am almost embarrassed by the number of travel domains I personally own but when I have an idea for a domain name or come across one which has recently expired that I like, I usually grab it. I certainly don't use them all and most of the time, they just sit in my hosting account collecting dust.  However, I personally find having a small vault of domain names comes in handy on occasion but I do go a bit overboard at times.
Okay, let's get to the tools but first, let me start by giving this advice: If you're an established agency and already have a company name, I strongly recommend you get a domain name to match. I also recommend that you setup your primary agency website before you venture out and start creating lead generating websites or niche-travel websites.  I think it's best to focus on your core online home first.
Let's say you're just starting out, you don't have a name figured out for  your agency yet or perhaps you're just looking to buy a domain name or two for any number of reasons.
In this post, I'm giving you 7 Tools to Help You Find the Perfect Domain Name for Your Travel Agency.
This domain-finding tool helps users find names by pairing whatever term you enter into the search box with other popular and commonly found keywords in website names. This tools also instantly shows you the names which are available to register.
When I tested out the tool with the words "My Travel Agency, here are 4 of the 4,997 available domain names the tool came back with:
MyTravelAgencyWorld.com, MyTravelAgencyBlog.com, MyTravelAgencyClub.com, MyDigitalTravelAgency.com
Some of them may not make great sense but the tool is very helpful! Lean Domain Search also allows you to click the ones you like and saves those to a favorites least which is a great extra feature.
Did you know  there are more than 280 domain name extensions available? A domain extension is the ".com", ".net" or ".us" part of the domain. This tool allows you to enter your keyword(s), press enter and get a list of domains available using domain extensions.  Domai.nr will also use subdirectories to give you even more options. For example, I entered the keywords "gay social" and Domai.nr generated a list of about 20 names, one of which was "gaysoci.al", pretty cool, right? Here are a few more names the tool generated:
gay.social, gaysocial.me, gaysoci.al, gayso.ci/al
Dot-o-mator consists of a few different tools to help you come up with the perfect domain name for your travel agency.  The first tool allows you to enter in various keywords which will generate names by adding nouns, adjectives or other types of words either to the beginning or end of the keyword. Dot-o-mator also checks for availability and allows you to keep a shortlist of the domains you like within the tool.
The second part of this tool is the "Web 2.0 Name Generator" which is pretty simple and sort of luck Google's "I'm feeling Lucky" search option. You simply press the button and out pops domain name suggestions. Pressing the button over-and-over again would eventually lead to a pretty catch name, don't you think?
Name Cheap offers a tool similar to what many domain registrars offer. You enter your desired domain name and if it's not available, Name Cheap's algorithm spits out domain names it think you'll like and which are also available.
This tool is great because it works similar to Google's instant search feature. This means domain name availability is instantly checked, as you type the domain name! Give it a try if you already have a list of domain names you've brainstormed and just want to quickly check to see which ones are available.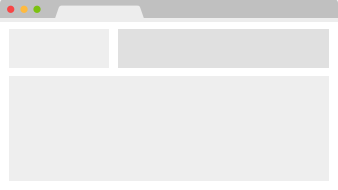 Name Mesh has over 6M words in its database and actually utilizes 20 different generators all at the same time.  Whether you want a domain which is a common name, new, short, extra, similar, sea-centric, fun or a number of other types of domains, Name Mesh has you covered.
7. Domains Bot
Domains Bot is one of my favorites, although it doesn't generate anything super creative, it is quick and generates tons of options in an instant. I highly recommend this tool if you're on the lookout for the perfect travel agency domain for your website, business or both.
So, I hope this post has been useful to you. Using one of the 7 tools above is sure to help you during your search for the perfect domain name but just in case they're all a bust, there are many more tools out there . Need more inspiration? Check out this list of 15 additional domain name generators.
Related articles
Click here for reuse options!


Copyright 2014 Travel Agent Support
Steven is an aspiring entrepreneur in the travel industry. He Loves
technology
, cloud computing, intelligent lighting design and traveling the world. Steven is the founder of a travel and vacation rental agency in Nashville, TN.
Latest posts by Steven Talbott (see all)